1. Idea
Recently, Fantom – one of the networks where Trava Finance deployed its lending system – encountered serious problems. In such a situation, every step must be carefully calculated to ensure the safety of our ecosystem, particularly the users.
And as a DeFi platform, Trava Team always wants to listen and incorporate community opinions into each of our decisions.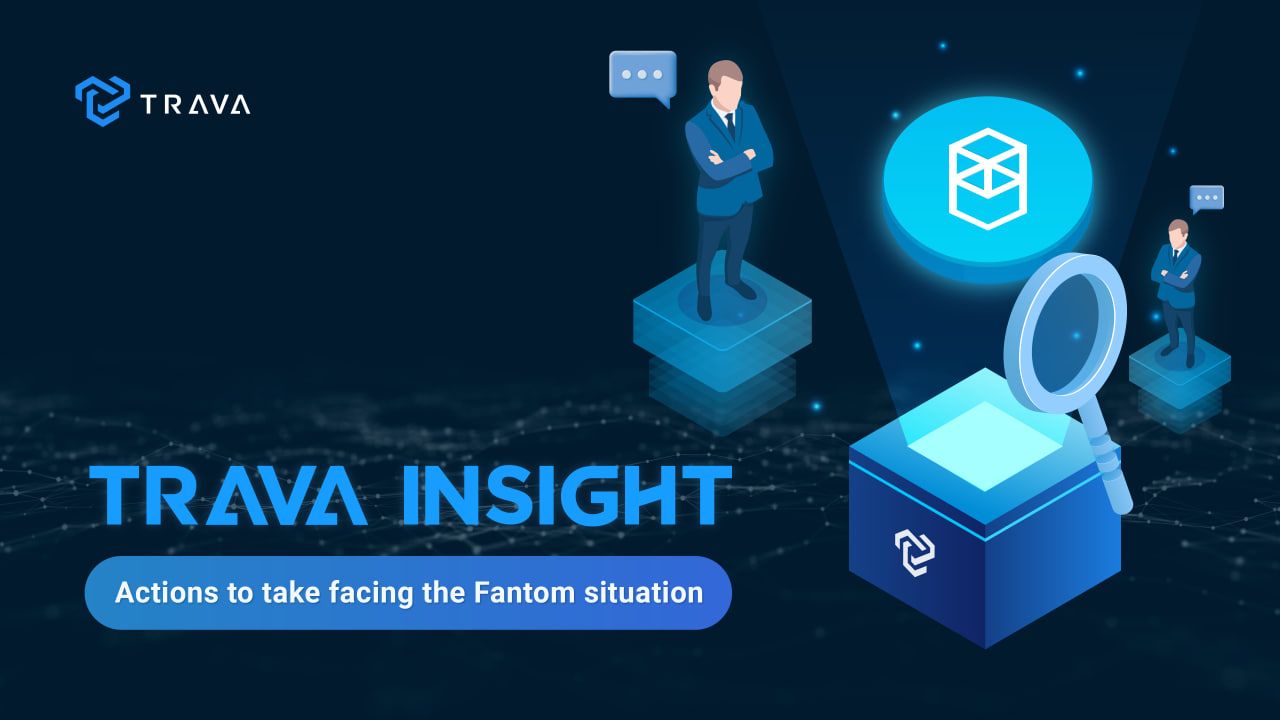 2. Approach
Fantom is a high-speed blockchain platform, one of the largest in the cryptocurrency world with a wide range of influence, making its demise even more damaging. In just the first half of 2023, it has suffered countless blows to its core, leading to a terrible decline of its native token FTM. You can get more detailed information in this analysis of the situation on our blog HERE.
In this situation, although we have urgently suspended our lending pool on Fantom, Trava Finance still needs to consider the next steps to protect the community. So, after discussion, Trava Team has come up with some ideas as follows:
Keep patience and give the Fantom situation time to resolve itself — waiting for the recovery of the ecosystem of DeFi products on Fantom.
Besides the bad news, there are obviously some additional things to consider. For example, the Fantom Foundation has announced that it is working on a new cross-chain bridge that will be more secure than Multichain. Its community is still also active with a number of projects being developed, suggesting that some investors are still optimistic about its future.
Develop new features corresponding to Fantom's situation.
To face the ongoing problems, Trava Finance has also thought about possibly developing technologies to overcome the challenge. It can lay the foundation for us to deal with similar situations in the future. However, this option faces a huge weakness which is the lack of immediacy, which could mean missing out on the golden time for future development.
Find another ecosystem rather than Fantom, moving there and creating a more resilient community.
Although Fantom is strong, it is not the only one in the crypto world. There is no shortage of similar communities, perhaps even larger, to replace Fantom. Lately, there have also been many small but full of potential groups appearing on the market, promising a bright future. We have various options to target and make contact with such as Arbitrum, Optimism, Base, …
3. Discussion
So the question here is how do you think we should choose? If you have another opinion believed to be more reasonable, don't hesitate to speak out. We will carefully review everything to reach a final best decision.
Raise your thoughts now to build up our ecosystem together!